When Vanja Subotic hears the slogan "fit into old age," she doesn't think of the so-called "silver agers" – people over 50. The attention of the assistant professor at the Institute of Thermal Engineering at TU Graz is much more aimed at the service life of fuel cells. In this way, she wants to help this environmentally friendly energy generation to achieve the breakthrough it deserves.
From submarine in every household
Fuel cells are not an entirely new technology. Many decades ago, they were already being used in submarines and space travel. But these are areas where costs are ultimately not decisive. However, if you want to make the technology suitable for the masses, for instance as a type of drive in the automotive industry, costs are very much an issue.
Subotic's research focus, however, is not on low-temperature fuel cells used in mobility. "My research area is high-temperature fuel cells. High-temperature fuel cells use materials that only start to react at temperatures of 600 degrees upwards. This makes them primarily suitable for stationary applications, such as combined heat and power plants in households. They represent an environmentally friendly and efficient energy supply." For the time being, this technology is primarily used in large-scale projects. Currently just in cooperation with Verbund AG (Note: an electricity provider). But that doesn't mean it's not suitable for the masses. "In Japan, for example, there are more than 400,000 such plants," says Subotic. She is convinced that such systems will soon be available on the market in Europe as well.
Anti-Ageing for fuel cells
"The EU wants to achieve the goal of becoming climate neutral by 2050. To do this, we will have to use new energies that are as efficient as possible," stresses Subotic. And you can't deny the efficiency of fuel cells. At least for a certain time. Extending this time is the goal of Subotic's research. To put it bluntly, she conducts research into fuel cells' anti-ageing. "Damage occurs to certain materials over time. We're exploring how varying operating conditions (e.g., fuel and temperature) can achieve longer life." Which ultimately has a positive effect on costs. Similar to us humans, the anti-ageing of fuel cells is not just about longer life. They should also get older in a more vigorous way. "I'd like to extend the lifetime of the cells, but they have to be safe and deliver a consistently high performance," Subotic explains.

Vanja Subotic moved from the Nikola Tesla secondary school in Kozarska Dubica to TU Graz, where the ingenious inventor also once began his studies. In contrast to Tesla, Subotic has remained loyal to Graz and TU Graz.
Vanilla crescents and environmentally friendly batteries
Consistently high performance is also the focus of research by Stefan Spirk from the Institute of Bioproducts and Paper Technology at TU Graz. This is because renewable energy from wind and solar power in particular has the disadvantage of large voltage peaks. To cushion these in the power grid, batteries with large storage capacities are needed. One example of these is the redox flow battery. It features many advantages over the lithium-ion battery. These include easier scalability, higher fire resistance, lower self-discharge and high life expectancy. And now it is also becoming more environmentally friendly – with vanillin.
On the way to becoming a spin-off
Spirk and his team have succeeded in creating a ground-breaking innovation. The core element of the redox flow battery – liquid electrolytes, most of whose components are ecologically questionable – was replaced by conventional vanillin. Vanillin as is also contained in vanilla crescents. Another advantage is that vanillin is available in large quantities and is already being produced by the paper industry. Spirk is already in concrete talks with a leading global manufacturer of paper-based products. He is preparing to launch a spin-off.
Entrepreneurial thinking is very important at TU Graz: Numerous staff members and students develop business ideas, found start-ups and turn innovative ideas into reality. Programmes and offers with which TU Graz supports and promotes its founders can be found on the website "Founders at TU Graz".
Solar power according to the plug-and-play principle
The Graz-based company and TU Graz spin-off EET – Efficient Energy Technology GmbH – has gone one step further. With its Solmate product, it provides "solar power for every home." And it is so efficient, simple and chic that it was already sold out at some point. For good reason. Solmate's advantage lies in the combination of (renewable) energy generation and electricity storage. Thus, it makes any dwelling independent and can be easily taken in the event of a move. Solmate works according to the plug-and-play principle.
Power plant on the balcony gives security
The solar panels are attached to the balcony railing like a privacy screen, connected to the power storage unit, and plugged into a standard power socket. "Ease of use is our trump card," says a convinced Christoph Grimmer, co-founder of the company. He is already working on a new product at the company's new headquarters in Herrgottwiesgasse in Graz. Grimmer is indirectly responding to the consequences of the corona era with a higher-power, emergency-only system. That's because "the lockdowns have made a lot of people aware of the vulnerability of public infrastructure," says Grimmer.
Studying at TU Graz: If you are interested in renewable energies, process engineering or natural science studies such as (technical) chemistry and (technical) physics at TU Graz are just right for you. Electrical engineering studies offer a specialization in energy and energy technology. Mechanical engineering studies also include this topic. These two fields of study can be combined with business economics in both the bachelor's and master's degrees.
For more information, go to the overview "Degree and Certificate Programmes" on the TU Graz website.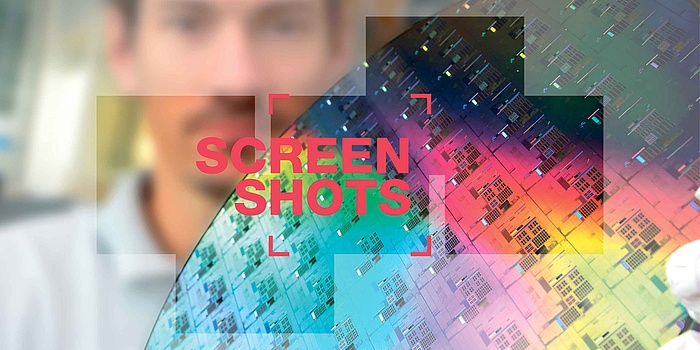 Researchers at TU Graz are looking for solutions to the burning problems of the present. What topics are currently on their radars and what you can study to change the future, you can find out on TU Graz screenshots.