Road maps are so yesterday. Today, anyone new to a city navigates via Google Maps. For lo-cals, too, the app is one of several that people use frequently in everyday life. For example, to find out which cycle path leads to the desired destination fastest. For a long time now, the recommendations of navigation apps have not only been limited to the fastest or shortest route by car, bike or on foot. They also inform us about the traffic and even help us find the nearest bicycle repair shop – if the worst comes to the worst. And soon perhaps also the route with the lowest particulate matter pollution.
This is made possible by the world's smallest particle sensor. The sensor was developed by Paul Maierhofer as part of his doctoral thesis at the Institute of Electrical Measurement and Sensor Systems at TU Graz together with experts from the semiconductor manufacturer "ams" and with researchers from Silicon Austria Labs (SAL). Up to now, fine dust sensors have been at least as large as a cigarette pack. But this innovation from the Graz team measures just 12 x 9 x 3 millimetres and can be built into smartphones or smart watches. This allows the quality of the ambient air to be measured in real time. In the event of elevated particulate matter levels, an alarm is sounded. Institute head Alexander Bergmann: "The idea behind this is that everyone or anyone can measure the particulate matter in their immediate vicinity for themselves and choose routes so that they pass through areas with as little particulate matter as possible. Currently, there are only 14 measuring stations in Graz. But particulate matter levels can be quite different a block away from the measuring station."
Bergmann also sees great potential for the medical sector: "Currently, there is no way to accurately measure how much particulate matter an individual inhales. The sensor would make that possible, and with it, large-scale studies exploring effects on health." A high-resolution air quality index in real time would be possible using such sensors. So far, wide-area data has been used. However, this has little significance for the immediate residential environment.
A "radar box" for particulate matter
The CARES project goes one step further. In much the same way as a radar measuring station detects which car is speeding, this will also work in the future with "exhaust gas offenders". Bergmann describes the "remote sensing approach" that will be tested in Milan starting in late 2021. "Studies have shown that less than 10 per cent of vehicles account for 80 per cent of emissions. You can improve the air quality immensely if cities define stricter emission standards and 'fish out' all those vehicles that exceed these limits," says a convinced Bergmann.
Together with international partners, researchers at TU Graz have developed a measurement method that measures particles below 10 nanometres for the first time and will contribute to the implementation of future, stricter emission standards. This is an important basis for stricter emissions standards. Only if even the slightest transgressions can be measured efficiently can compliance with the standards be monitored. "And that's going to be a big issue for some time. Internal combustion engines are not going to go away that quickly," Bergmann says.
The researchers do not only contribute to the protection of the environment with their work. They also draw inspiration from it, as biology can offer many concepts. Bergmann explains this using an example from the animal world: "We look very closely at the structural features of the eye of certain insects and then map them into antenna structures for microwaves. In a project with Infineon, we are exploring this concept to make the smallest distortions measurable wirelessly. In this way, we want to draw conclusions for other methods, such as torque measurements in drives. A usable sensor is still missing here. This has great potential."
In addition, there are many exciting research fields in environmental sensing. Tanja Wallner, a doctoral candidate at the Institute, is conducting research in cooperation with SAL on new concepts for measuring particularly climate-damaging components of fine dusts. Theresa Loss is pursuing innovative approaches to monitoring wind turbines for energy generation as part of her doctoral thesis in cooperation with the company Eologix.
Still a lot to do
Sensor technology and biology should move even closer together in the future, Bergmann hopes. "Particulate matter measurement is a good example of how sensors can improve people's health. Smart watches, heart-rate monitors and the like also fall into this category. There is so much potential in the gathering and digitization of health and disease data, as the current crisis shows. Even annoying finger pricks, for example for glucose or lactate measurements, could be avoided with intelligent sensors. Technologization of biology offers many opportunities to improve human health. And for us researchers, it's a great feeling when we can contribute to that."
Studying at TU Graz: After completing a Bachelor's degree in Electrical Engineering, students can pursue Master's degrees in Electrical Engineering and Electrical Engineering and Business. In the winter semester 2021/22, the new Bachelor's programme in Digital Engineering at the interface of electrical engineering, mechanical engineering and computer science will start at TU Graz. The Master's programme in Information and Computer Engineering, held in English, combines computer science and electrical engineering. In addition to a wide range of specialization options – from information security to visual computing or robotics to embedded and automotive systems – it also offers a major in the Internet of Things.
For more information, go to the "Degree and Certificate Programmes" website.
I want to ride my bicycle: from everyday life to day trips
Bicycles are definitely an uncomplicated and fast way to get around in the Graz city centre. Cycling uptake – and not only among students – is therefore very high. The sports factor is provided for in terms of bikes in the city on the Mur by the mountain bike trails on the Schöckl, the Platte and through Leechwald – just to name a few examples. But many sports lovers also appreciate the day trip quality of the much more leisurely cycle path along the River Mur.
The Graz Augarten is also located on the Mur cycle path, but it is more inviting to linger there for a while than to ride through it.
Graz has a 123-kilometre-long cycling network that is constantly being expanded. There are no limits upwards or downwards. In the truest sense of the word. Graz is located on the Mur cycle path, which connects the Hohe Tauern in Salzburg with Bad Radkersburg right on the Slovenian border. From the Graz inner city, you cycle south past the Augarten bay and the attractive brick building of the Seifenfabrik (Soap factory). In about 40 kilometres you are in the wine country and are spoiled for choice as to which of the numerous Buschenschänken you stop at for a snack.
On the other hand, if you leave the city in a northerly direction, you will ride through historic towns such as Bruck and Murau, past imposing mountain ranges. With the necessary perseverance, you can make it to the source of the River Mur in the Hohe Tauern mountains. The Mur cycle path is 365 kilometres long from beginning to end. For those who do not dare to do so, rider and bike can also make the return journey comfortably by train from many points along the route.
Do you want to study at TU Graz? Practical hints and information about Austria and Graz in particular can be found on the website "Living in Graz for students".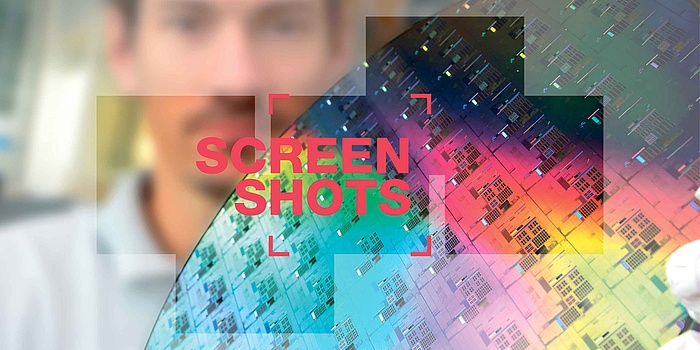 Researchers at TU Graz are looking for solutions to the burning problems of the present. What topics are currently on their radars and what you can study to change the future, you can find out on TU Graz screenshots.