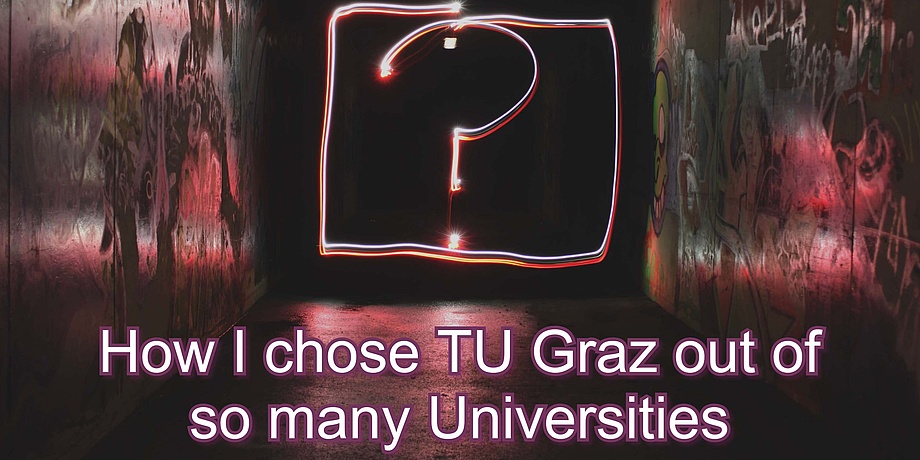 Finding your perfect study programme abroad is not so easy. Lazar Gugleta's path led to Graz, Austria, and to TU Graz.
For Lazar Gugleta, coming to Austria to study Computer Science was one of the biggest choices in his life. He writes about the factors that influenced his decision to leave Serbia to study for a degree at TU Graz.
Who am I?
My journey began with a simple idea – to move away from my country and become an international student. Now before I tell you all about my journey, I'd like to introduce myself.
My name is Lazar Gugleta and I come from Novi Sad, Serbia. It is the second largest city in my country that is not so developed as most other European countries. I write this with the thought in my mind that I want to help people in my country and open their eyes to new and better opportunities.
Why did I want to study abroad?
Those opportunities are exactly what I seek, something beyond the regular and usual. Setting in motion this great dream of achieving something more has always pushed me to do extra work, extra hours and look for new opportunities. I wanted to show my talents somewhere; somewhere where they can thrive.
In middle school, I attended the department of computer science because computer science has been a passion my whole life. And that is why I chose the subject at university as well. But in order to fulfill all my wishes, I had to move to another country – to a country that gives more opportunities to people like me. But how to decide which country and which university?
So why did I finally choose Graz University of Technology (TU Graz) in Graz, Austria, out of so many universities out there?"
I had heard so many good things about TU Graz, and its ranking among all the universities is very good; the location is also great because Graz is a smaller city than Vienna, but still large.
How and why did I choose TU Graz?
First off, I have to tell you that it was not an easy choice and if you are struggling to decide where you should go, trust me, I feel for you. My personal choice was based on the reputation of the university, previous experiences of students that attended this university and the location. I had heard so many good things about TU Graz, and its ranking among all the universities is very good; the location is also great because Graz is a smaller city than Vienna, but still large. For me it's perfect!
There are many other factors which you should take into account, but each individual has their own preferences. For you what might be important is that the community is great or it includes some kind of a scholarship, but those things are for you to decide.
What did I expect of TU Graz?
My expectations were fairly high for a pretty prestigious university and especially coming from another country. So far all my expectations of having access to great knowledge, meeting new people and broader opportunities have been fulfilled and I am very glad I made this really big life decision. Every once in a while, when I go home, I listen to my friends complaining about the system of education and lecturers in general and I find myself thinking how lucky and happy I am abroad.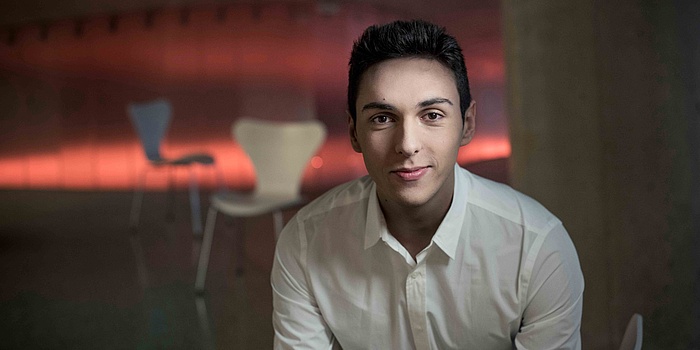 Lazar Gugleta studies computer science at Graz University of Technology (TU Graz) and is the contact person for students from his home country Serbia.
Why I became a TU Graz's International Student Ambassador?
Along with self-improvement, my motivation to help others to succeed increased. All the more since I am a firm believer in the idea that there is enough space for everyone. That is why I became a TU Graz International Student Ambassador. I want to provide information and motivation for international students to come to TU Graz.
International student ambassadors are international students who represent their home countries at TU Graz and, vice versa, Graz University of Technology in their home countries. They share their experience with a new generation of students and help them to make their first steps in Graz and at TU Graz easier.
Do you want to study abroad?
If you, too, are seeking a better life and a broader range of life choices, try studying abroad. If you actually have a similar dream to mine, this will be one of the best things to ever happen to you. If you have any questions about achieving that dream along the way, please feel free to contact me!
This video is hosted by Youtube, clicking on it will send data to Youtube. The privacy policy of Youtube applies.


Play video
Why choose TU Graz? TU Graz "International Student Ambassadors" Hannah and Endrit talk about why they chose TU Graz for their bachelor studies.
Blog start page