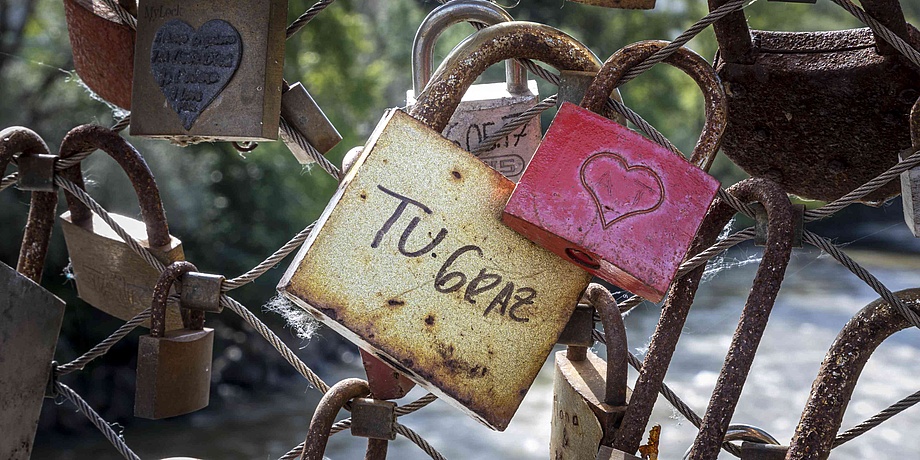 For TU Graz student Atena Ibrahimi, Graz is a city with a heart for international students. © Lunghammer – TU Graz
I know that thinking about leaving your country, the place where your family and friends live, the place where you grew up, can be really scary. After three years of studying abroad in Graz, I know I made the right decision. Let me explain why.
When I first came to Graz, Austria, to study at Graz University of Technology (TU Graz) I was a bit scared but also very excited. Lots of new opportunities, new people, and a different language as well as the city itself, just waiting to be explored. At first I was a bit unsure about my decision but now, three years later, I can say with confidence that it was one of the best decisions I have made so far and that I have found my place in this beautiful city.
Graz, a student city
Graz, with over 300,000 inhabitants the second largest city in Austria, is filled with students (around 60, 000), who are distributed among the four universities, two colleges of education and two universities of applied sciences. That's why it's called a student city. And I must say it really is a fantastic place to study, as it not only is very welcoming to students from other countries but also successfully manages to integrate them into student life and gives them everything they need for a successful start into university life.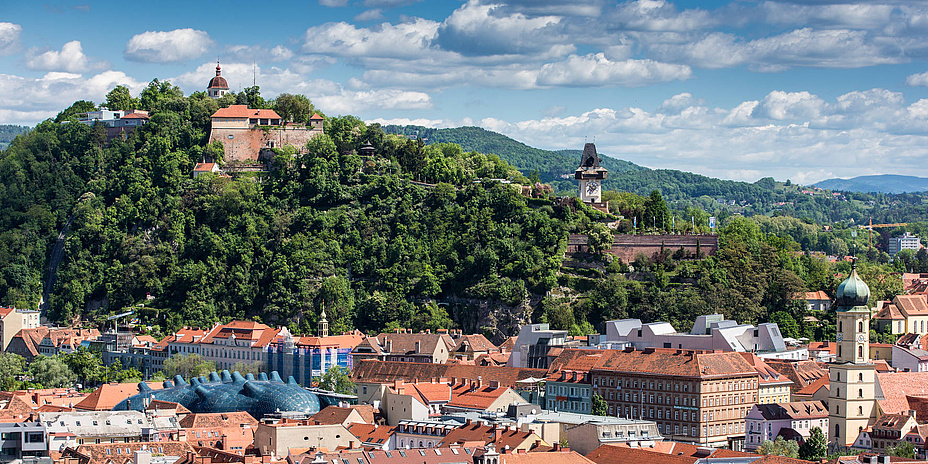 Graz is surrounded by hills and mountains, here elevated in the picture on the right side the Graz "Schlossberg" with the Clock Tower (Grazer Uhrturm) – one of the eldest buildings and landmark of the city of Graz. © Harry Schiffer – Graz Tourism
First steps at TU Graz for Internationals
The first thing I did when I came here was to go to the International Office – Welcome Center, a place at TU Graz for international students like you and me. The Welcome Center staff helps you get settled in, find your accommodation (if you haven't already found some by yourself) and deal with all the paperwork that is necessary for your stay. It also helps you to make connections with other students so that you don't have to feel lonely. If you want to know more about the Welcome Center, take a look at the website of the International Office – Welcome Center.
Student life in Graz
In the years that I have now been living in Graz as an international student I have had plenty of time to look at the things this city has to offer. Graz is surrounded by hills and mountains and has many historic buildings in the city center – which is really beautiful. If you are looking for a nice calm place to study, you can visit one of the many coffee places or one of the university libraries, which, if I may add, are also absolutely beautiful with each of them having a unique flair.
For more insights into Graz city life or student and campus life at TU Graz, read the posts of my colleague, TU Graz International Student Ambassador Sara Krak.
When you feel like doing some sport, the University Sports Institute (Universitäts Sportinstitut – USI) is the right place to go, as they offer a wide array of activities you can choose from, ranging from climbing to swimming and even fencing. If you want to immerse yourself in nature, Graz has many hiking trails close by as well as (in the wider area) slopes for skiing and snowboarding in winter.
If you are interested in sport and leisure activities in Graz and surroundings, I recommend the post of my colleague, TU Graz International Student Ambassador Matko Mitrović.
Most of these places are accessible by way of the big and reliable public transport system of Graz. With the tram and bus it takes about ten minutes to reach all four universities of Graz, with one of them being TU Graz – the amazing university where I study Biomedical Engineering.
Whatever you decide to do when it comes to studying, I hope I have given you a good insight into student life in Graz and, who knows, maybe one day we'll see each other in the tram or in a nice little spot in the city.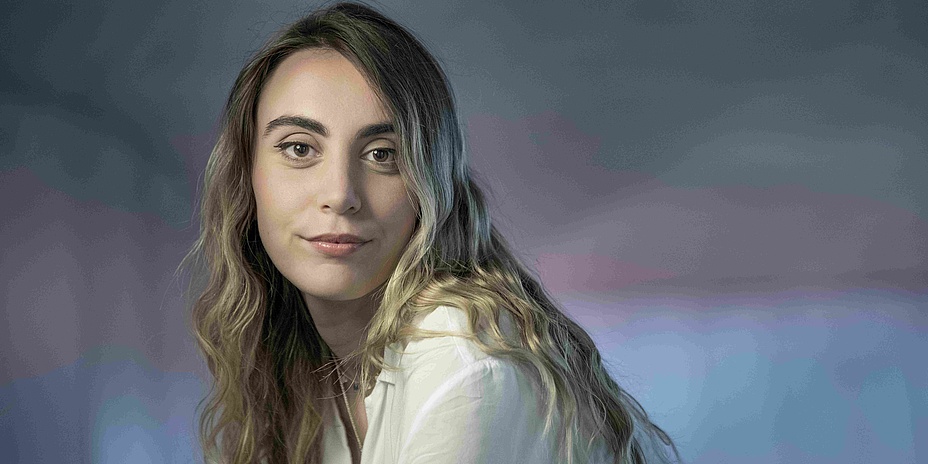 Atena Ibrahimi is an international student at TU Graz and contact person for students from her home country Kosovo who want to study at TU Graz. © Jungwirth - TU Graz
Blog start page