One of the reasons I chose Graz as a place to study is that there are many interesting places and sights within easy reach, from under an hour to a maximum of three hours away.
Here are some of my favorites:
Miniature Sculpture Park
Minimundus
In the city of Klagenfurt, Carinthia, you can find Minimundus, which is a miniature sculpture park. It displays over 150 miniature models of architectural sights from around the world, built at a ratio of 1:25. The proceeds benefit the children's help organization "Rettet das Kind" ("Save the Child"), which owns the park. Some of the models which you can find in the park are the White House, Tower of London, Atomium, Eiffel Tower etc. From Graz to Klagenfurt takes approximately two hours by train.
World Cultural Heritage
Hallstatt
The picturesque settlement right underneath the Alps is a perfect getaway. It lies on the banks of the Hallstatt lake, and its stunning architecture will definitely look great on your Instagram feed. Hallstatt has a long history of human habitation dating back to 5500 BCE and is one of the first human settlements in Europe because of the salt mine. Just a small tip: try to visit Hallstatt during the week because then it is not so crowded with tourists. The trip from Graz to Hallstatt will take you two and a half hours by car.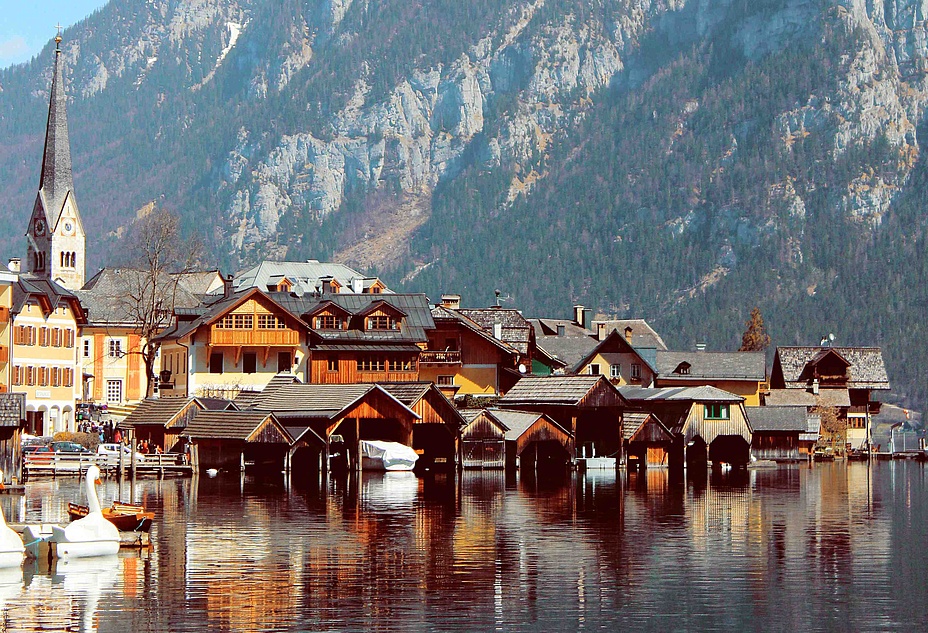 The houses of the World Heritage Site Hallstatt lie like swallows' nests between the lake and the mountain. Near Hallstatt are the "Salzwelten", a former salt mine with an underground salt lake. Source: Matko Mitrović
The Zotter chocolate factory
You have to admit you probably love chocolate or you know at least one person who does. Tasting chocolate by itself is an amazing experience, and when you combine it with an interactive museum in which you can try out more than 500 types of chocolate, that is an experience that you will remember for the rest of your life. When your stomach is full, you can take a walk in the "Edible Zoo" where you can see a lot of different cute animals like alpacas, birds and horses and try some local fruit or veggies. It will take you one hour from Graz to the Zotter chocolate factory by car or one hour by train to Feldbach and from there another ten minutes by bus.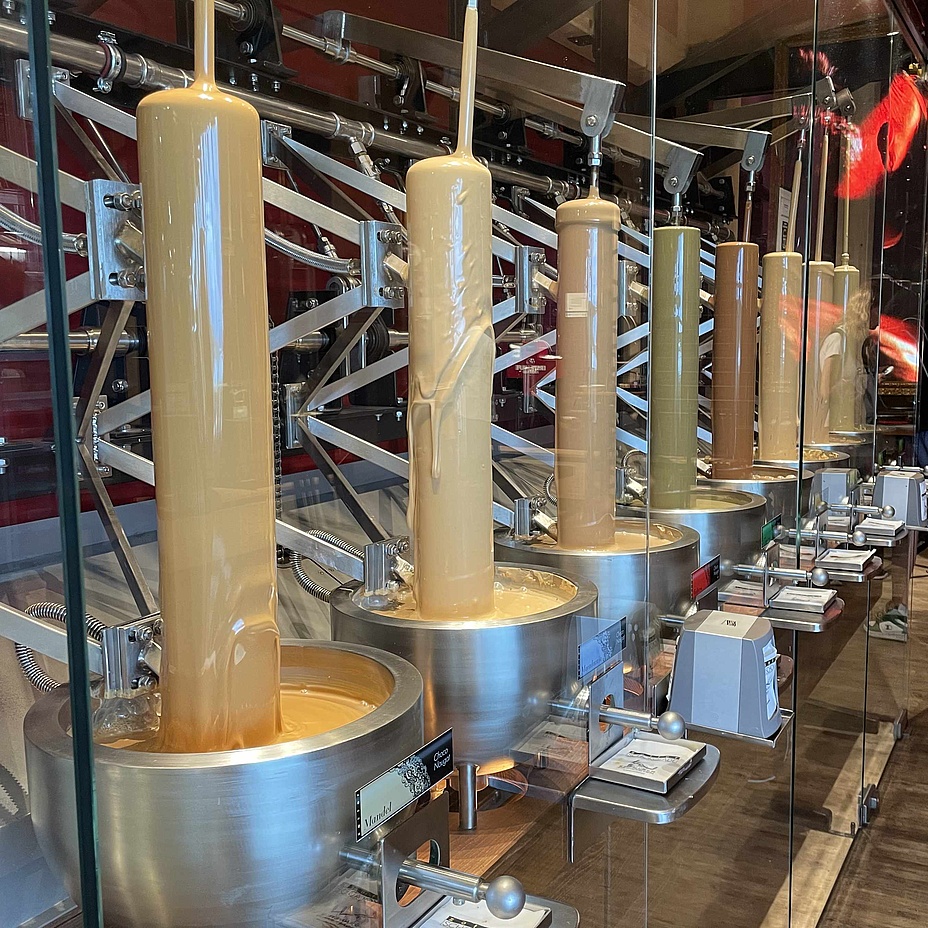 At the Zotter chocolate factory, you can taste chocolate till you drop, even liquid chocolate. Source: Matko Mitrović
Vienna – Capital of Austria
Of course you have to visit the capital Vienna when you are in Austria, that is an absolute must. Vienna offers a lot of museums, theatres and the Austrian state opera, where the famous New Year's concert is held. Numerous caffees, restaurants and shops offer everything that a modern cosmopolitan city can offer. And you cannot leave Vienna without trying a piece of the famous Sacher cake! The trip from Graz to Vienna by train lasts two hours.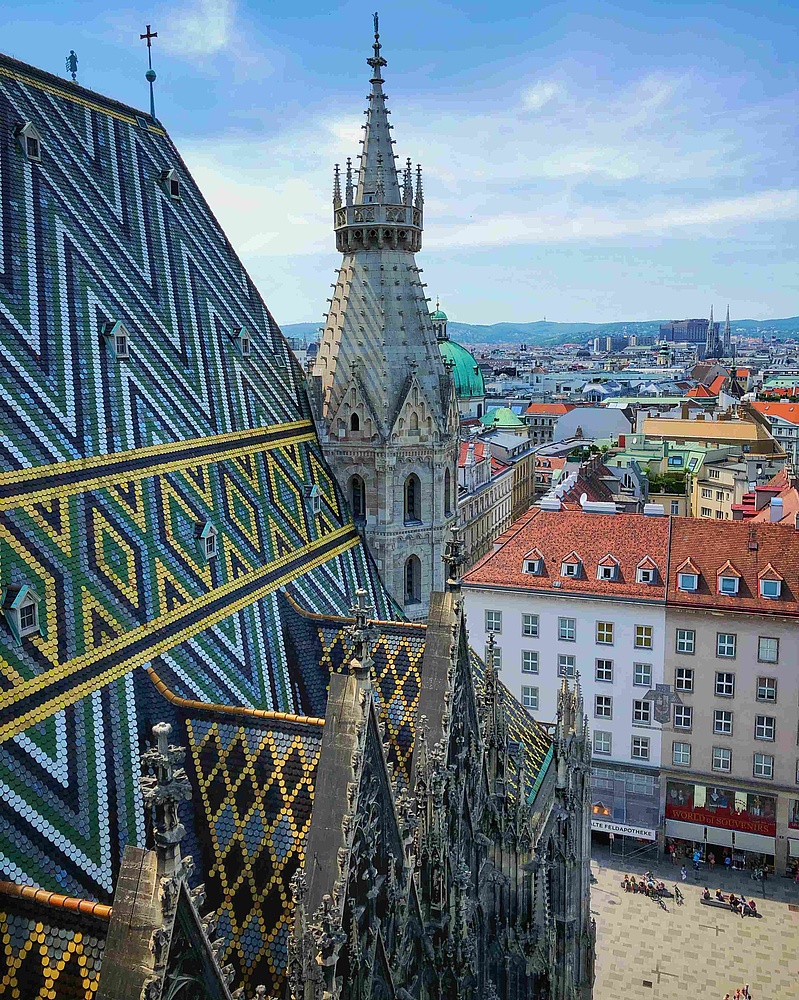 Vienna has picked up the best city award for quality of life for the 10th year in a row. The picture shows St. Stephen's Cathedral in the city centre. Source: Victor Malyushev – Unsplash
Buschenschanks around Graz
Maybe you havent heard of this before, but a "Buschenschank" is a type of restaurant where you can try out local wine, sometimes also cider (fermented pear or apple juice), and other farmers' products like Styrian ham and cheese, bread etc. Of course, you can also buy the wine from the local producer here. Buschenschank tours are especially popular during autumn when the grapes start to ferment. Then you can try the still-fermenting new wine, which is called "Sturm".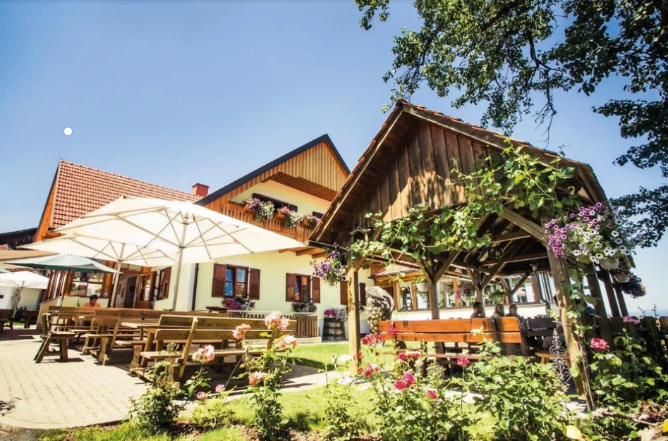 In the "Buschenschänken" (wine taverns) in the southern and eastern regions of Styria farmers and wine producers serve their own wine or cider, accompanied by home-made delicacies. Source: Matko Mitrović
Graz is a perfect central European city with great traffic conections to other locations in Styria as well as locations in the neighbouring countries such as Hungary, Slovenia, Slovakia and Croatia. There are – besides the ones described above – many other destinations worth mentioning, which I warmly encourage you to discover by yourself.
If you want to read more TU Graz Student Ambassador Stories about leisure activities, working as a student, finding your first accommodation, networking and more visit the "Student Ambassador Stories" website.