Ulrich Hirn, Vincent Lepetit and Annette Mütze come from quite different research areas and yet have one thing in common: they each head one of the Christian Doppler Laboratories opened this year. Under their leadership TU Graz teams work together with chosen corporate partners and are funded by the public sector each with its own research target. The CD Laboratory for Fiber Swelling and Paper Performance opened in January; the CD Laboratory for Semantic 3D Computer Vision in April, and the CD Laboratory for Brushless drives for pump and fan applications completed the trio by opening in September. The CD Laboratory for Lithium Batteries headed by Martin Wilkening had already opened in 2013. Altogether there are currently four Christian Doppler Labs in operation at TU Graz. Horst Bischof, Vice Rector of Research: "The CD-lab funding model offers long-term, secure research conditions. It's great that three new facilities were able to be launched this year at TU Graz. I recommend our research colleagues to inform themselves about applying and to have the funding pools of the Christian Doppler Association on their radar."
Long-term relationships
Contrary to what the name would have you believe, it's not a matter of physically establishing a laboratory, but rather application-oriented basic research on a previously defined topic. Reinhart Kögerler, President of the Christian Doppler Association (CDA), explains this unique feature: "The research group works on basic knowledge which flows into the development of new products and processes at the corporate partner's. During the cooperation, a permanent exchange of knowledge, experience and questions takes place between the partners, and in addition, the scientific side has at its disposal over 30 per cent of the budget. In this way, this kind of research cooperation is basically quite different to contract research." It's a long-term relationship in which all participants are engaged. Christian Doppler labs run for seven years. "After the leaner times of the tense economic situation, companies are now more willing to join forces with scientific partners in seven-year cooperation projects. It is a good time for CD labs," adds Reinhart Kögerler.
Path to the CD lab
Right at the beginning there is usually a research question which the company cannot answer in terms of its own research capacities. Conversely, scientists can always approach companies directly. Together, a programme lasting several years is developed to deal with the problem, and the Christian Doppler Association gives support and advice even in the early stages. The commercial cooperation partners can be Austrian or from abroad. The funding application is submitted from the research side, and when approved the lab runs for seven years – with a minimum budget of 110,000 euros and a maximum budget of 700,000 euros per year, respectively. What is particularly important for the Christian Doppler Association is the scientific quality of the suggested research work, and in addition to the scientific qualifications, the management qualification of the head of the lab. "If you have questions, interest or concrete ideas or even want to submit an application for establishing a CD lab, you're welcome at the CDA at any time," says Reinhart Kögerler, inviting interested persons to get in touch.
The current
Christian Doppler

quartet at

TU Graz
CD Laboratory for Lithium Batteries – Ageing Effects, Technology and new Materials
The Christian Doppler Laboratory for Lithium Batteries at the Institute for Chemistry and Technology of Materials at TU Graz was established in 2012, celebrated its opening in 2013, and is dedicated to developing new concepts for lithium batteries. In addition to Si micro batteries, solid-state Li batteries in particular are also being investigated. The corporate partners of the CD Laboratory are AVL List GmbH and Infineon Technologies Austria AG. In August 2016 the team of the CD lab was able to report a significant success. It showed how single-crystalline silicon, which microchips consist of, can be used directly as a battery electrode or anode. Martin Wilkening, head of the Institute for Chemistry and Technology of Materials and the CD Lab for Lithium Batteries, is very enthusiastic about this mini power station: "The micro battery is only a few millimetres big and achieves performances which can compete with today's best available Li-ion battery systems.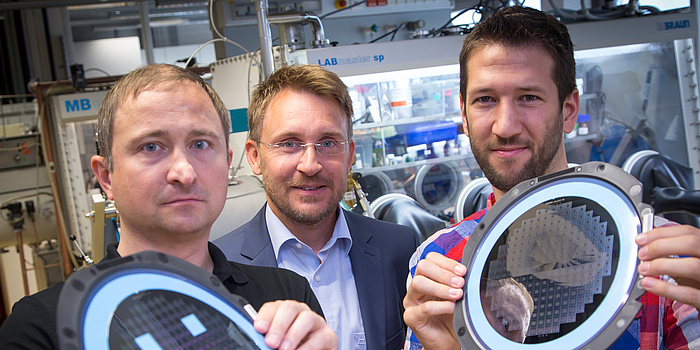 CD Laboratory for Fiber Swelling and Paper Performance
Paper is ubiquitous and has to do so much: be breathable, stable and tear-resistant, take up colour optimally and under no circumstances warp in humid conditions if unwanted. "Depending on intended use, these properties must be perfectly combined – and we are conducting research on the key for the best combinations," says Ulrich Hirn from the Institute for Paper, Pulp and Fibre Technology and head of the CD Laboratory for Fiber Swelling and Paper Performance. The objects of focus here are mechanical models of precise swelling processes in the case of wetting and drying paper, modification and improvement concepts and thus the basis for paper simulation in the development of printers. The group has two big corporate partners. One is Mondi Uncoated Fine and Kraft Papers, a paper group with head office in Vienna, and Océ Technologies, a producer of industrial printers with head office in the Netherlands.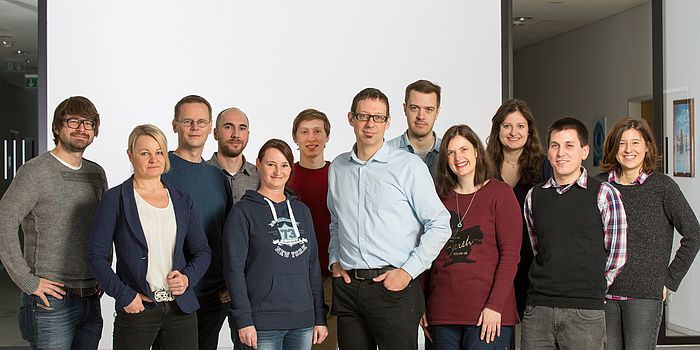 CD Laboratory for Semantic 3D Computer Vision
Regardless whether autonomous vehicles or in robot-supported factories: machines learn by repetition. If they are fed with data, they can recognise patterns, memorise them and act accordingly. To put it the other way round: to teach a machine something, it needs known data. Vincent Lepetit, head of the CD Laboratory for Semantic 3D Computer Vision, explains: "Many things work these days because in the preliminary stage a huge amount of data was generated through whose repetition a robot learns. If there isn't any data, laborious manual programming has to be carried out. This makes applications very susceptible to error and not very flexible." Statistical methods aren't enough for three-dimensional computer vision. The team led by Lepetit at the Institute for Computer Graphics and Vision develops approaches based on computer learning as fundamental components for applications of 3D computer vision. Qualcomm Technologies Inc., a subsidiary of the Californian Qualcomm Incorporated, supports the Graz group.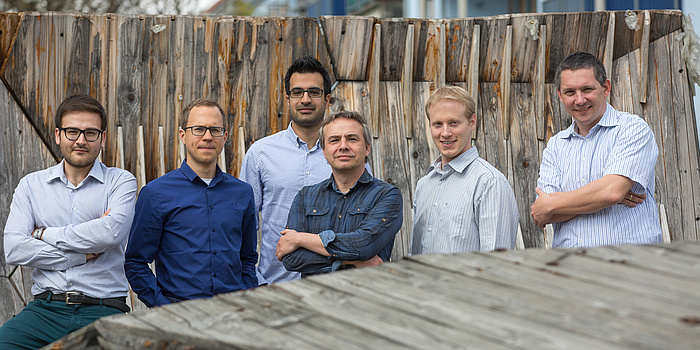 CD Laboratory for Brushless drives for pump and fan applications
Energy demands are constantly rising worldwide. At the same time there are increasingly strict environmental constraints – especially for industry. The salient point is to make use of electrical energy as efficiently as possible, and not only in the larger main drives. "Even a vehicle's auxiliary drives require large amounts of energy – for instance fans for the radiator, hydraulic pumps for the power steering, and power seats and windows. This is also true for household appliances and a variety of other auxiliary power units in other applications. What is specially suitable here are so-called integrated brushless drives, and we want to optimize various aspects of them in the framework of the new CD Lab along with Mechatronics Systems GmbH," says Annette Mütze, head of TU Graz's Electric Drives and Machines institute, and designated head of the CD Laboratory for Brushless drives for pump and fan applications.