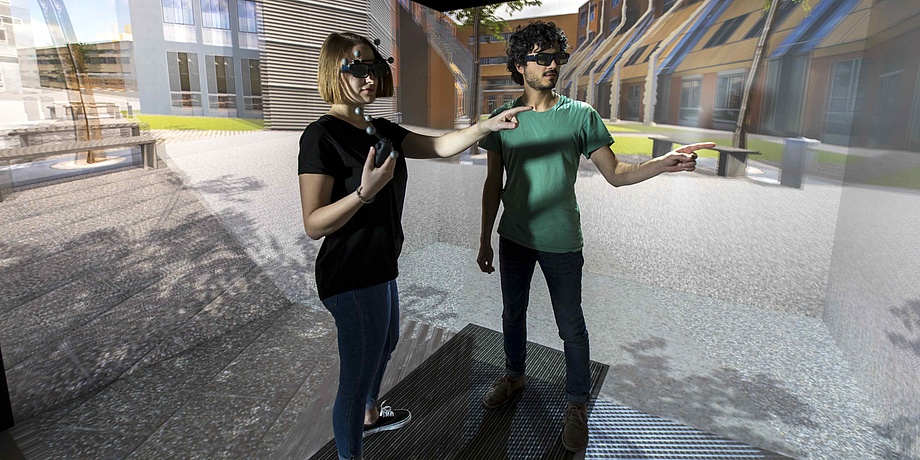 Information technologies and telecommunications are omnipresent and are becoming increasingly important. © Lunghammer – TU Graz
We live in a digital age, where things move incredibly fast. To some people this might be frightening, to me it is fascinating, and I want to share with you why I am studying Information and Computer Engineering to find my dream job.
Growing up, computers were always something fascinating to me, maybe that was my childhood motivation to study the field of Information technology. But as I grew older I always discovered new reasons and inspirations to study IT. In my childhood it was the fascination about it, it was like some kind of magic to me, but as I grew older I started to understand the potential this field has.
In my mind, the phrase "dream job" is strongly connected to the advantages of an IT job. Being able to have flexible working hours, the option to work from home and always having new things to learn and challenges in front of you is, in my opinion, the best thing about studying and working in the IT field.
Especially now when there is a trend in my home country Bosnia and Herzegovina where a lot of IT companies from around the world are opening offices and hiring young people, and because of that IT has become very popular with the youth.
Why Information and Computer Engineering?
As Information technology is a very vast field in today's world, I wanted to choose something more specific, so I took some time and started my own research. After a very short time I found the perfect Bachelor's programme for me: Information and Computer Engineering.
It was fascinating for me for a very simple reason: diversity and yet specificity. It is a perfect combination of computer science, electrical engineering and information technology. It combines the most interesting subjects from those fields and yet is in essence a study field that dives deep into everything. It gives you the opportunity to learn about high-end computing and modern systems, but also how electrons move inside the components and how those components are made and a lot more. It is a bit easier if you don't have to stay fixed on one topic or field all the time. This study field turns out very well rounded computer engineers who have a knowledge of both software and hardware. That is why it is very important in today's job market and fast changing world.
This video is hosted by Youtube, clicking on it will send data to Youtube. The privacy policy of Youtube applies.


Play video
Graz University of Technology (TU Graz) offers 4 master's degree programmes in the field of computer science. Watch the video if you want to find out more.
Why TU Graz?
After realising what I truly wanted to study, I had to decide where, and that question was for me way harder. "Where to study?" is not a question to be shirked.
Having graduated from school in Bosnia Herzegovina, I really wanted to study at the best universities I could attend, but at the same time I did not want to go too far away from my home country. So Graz was the perfect location. You can sacrifice a few hours travel for an education of this quality and magnitude.
Read more about Graz as a city to study in on the TU Graz website.
I remember how excited I was to find out about Graz University of Technology (TU Graz) and the study programme Information and Computer Engineering. It was exactly what I wanted to study, and also with the most modern equipment and teaching. TU Graz made it possible for me to stay ahead in the fastest growing scientific field.
For every future engineer willing to get the best education and stay in touch with the latest technologies and trends in this fast developing and vast scientific field, TU Graz is the perfect match. Especially for people from the Balkans, such an education has never been so near – just a few hours' drive away.
Do not let your dream education stay a dream. As the famous Greek philosopher Epictetus said: "First ask yourself what you would like to be, and then do what you have to do." So take your first step. And if what you want to be leads you to IT and maybe even to TU Graz, don't hesitate to contact me.
On the TU Graz website "Your stay at TU Graz – preparation" you will find answers to questions about German language courses, visa, accommodation, health insurance and more. Information on financing your studies you will find in the Overview: Scholarships for Students. You can also contact the International Office – Welcome Center, which offers support for students from abroad who are pursuing a degree programme.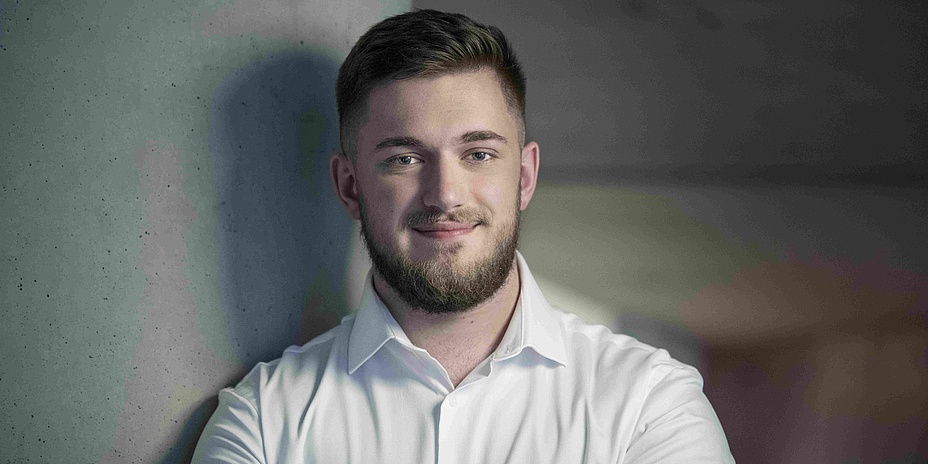 As an International Student Ambassador, Mirza Camić answers international students' questions about the study programme "Information and Computer Engineering" as well as questions about studying at TU Graz. © Jungwirth – TU Graz
Blog start page