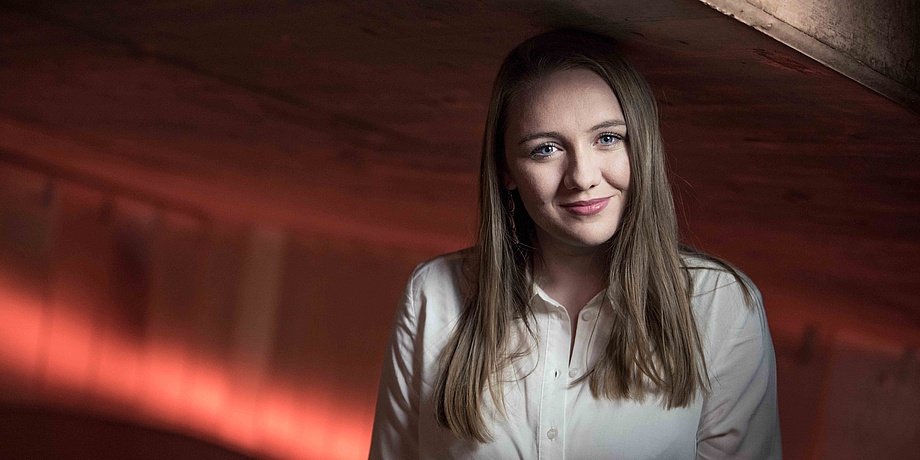 For Fjolla Hasani, who came to Graz University of Technology from Kosovo, it was initially daunting to study abroad. Here, she gives internationals tips for making ends meet on a tight budget.
Most students have to live on limited funds and this can cause a lot of stress and anxiety. So I'd like to share my tips and tricks about how to live in Graz, Austria, on a budget as an international student.
Budget planning
A very important part of studying abroad revolves around financial matters. Therefore, you should plan how much funds you are going to need in advance and where to allocate them. When you apply for your residence permit, the authorities usually want you to have a certain amount of money on your bank account – what they think is necessary to be able to live comfortably for a year. However, if you budget correctly, you are going to spend less than that. To make a good budgeting plan, you need to start from the fixed (essential) costs, then continue with the variable costs.
Accommodation
There are a lot of choices when it comes to accommodation in Graz. You might live in a dorm, in a shared flat or have your own flat. The prices will vary from 250 to 500 euros a month. In a dorm, you might have a single room or a double room. Here, you usually get electricity, water, heating and internet (limited to for instance 100 GB) included in the price. The rooms can be on a floor with a shared kitchen and bathrooms, or sometimes in a small flat inside the dorm. At the beginning you need to pay a certain administrative fee (usually under 100 euros) and a deposit, which you will get back when you move out. Everything else is included in the monthly price. The second option is to share a flat with other people (in German called a "Wohngemeinschaft" or short WG). Here, you usually have a single room but it might or might not include other things. For example, the price might be 300 euros but you need to keep in mind electricity, water, heating, internet and other costs (called "Betriebskosten"). As such, these costs are not fixed and the prices might vary according to the level of use of these services. However, sometimes some costs are already included in the price, so it is advisable to always ask beforehand what is and what is not included. The last option is to have your own flat, which allows you to live quite comfortably but is also the most expensive option. The very minimum rent price for a small flat is around 300 euros – not including the other costs. The prices will also vary depending on the condition of the accommodation and the location.
University tuition fees and funds
The fees for a semester in a public university for EU and non-EU students differs. For EU students tuition fees are about 20 euros, whereas for non EU students around 750 euros. For nationals of certain countries, 730 euros can be reimbursed if the student manages to get 12 ECTS. For students in financial difficulties, consider applying for the funds offered by the student union both in Graz and Vienna.
Health insurance
Having health insurance is not only necessary but also obligatory under Austrian law. As a student, you get the student public health insurance, which is currently around 62 euros per month, provided by the ÖGK, the Austrian Health Insurance Fund. With the insurance card, you do not pay at doctors' surgeries which have a contract with the ÖGK. You can find out which doctors accept this kind of insurance at www.docfinder.at. Alternatively, you can get feelsafe.at insurance which is a private insurance similar to the public one. The difference is with feelsafe you pay the doctor first and then you get reimbursed.
Transport
Graz has a great public transport system with buses, trams and trains. The price for an hour is 2.40 euros and for 24 hours is 5.50 euros. Students under the age of 26 can get a student top ticket for around 150 euros for one semester which includes all zones. Students over the age of 26 can get the zone 101 ticket for one year for a cheaper price at around 280 euros (you have to provide evidence that you live in this zone). If you want to save more, you can always use a bike, scooter or you can just walk. You can also use the trams for free in three stations in the city center.
Food
In Graz, you have a wide range of food to choose from. For students, the cheapest options are usually the Turkish shops selling donner kebabs, pizzas and so on, or the so called "Bausatzlokale" which have reasonable prices and larger portions. Prices usually start from 4 euros depending on the type of food and the portion size. The canteens on the TU Graz campus are also a possibility. If you make your own food, the best places to shop are Hofer, Lidl and sometimes SPAR. The pricier option is Billa Plus. For fresh vegetables and fruit, Turkish shops are a good option.
The weekly offer, prices and opening times of the TU Graz canteens and M-Café Inffeldgasse are on the website of Austrian canteens. There is also detailed information about the canteen bonus club system.
Phone and Internet
When moving to Austria, you might need a new phone number. You can make a contract with telecommunication companies like A1, Magenta, Drei which then you pay monthly depending on the package you choose. Alternatively, you can buy a prepaid number that you top up with credit manually. There are different providers like YES, HOT and so on with very affordable prices starting from 10 euros per month. Activating the package with 10 euros per month, you get 1000 min/sms and 10000 MB. You can top it up via cards (which you can buy in the market) or via the respective mobile app. Moreover, if you are not in Austria for a month or two, you do not need to top it up at all.
Appliances and Services
Living in another country, you will need a lot of things like kitchen appliances, toiletries, cleaning appliances and school supplies. To shop for all these you can go to IKEA, KIK or Libro. For even cheaper options, you can search in www.willhaben.at. Via this website people sell or give for free used appliances. Reusing used appliances not only saves a part of your budget but also helps the environment in the long term. On Facebook, there are also groups like "Graz verschenkt" where people offer stuff for free. In Graz, there is also a shop called Nachhaltig in Graz, where you can go to find free stuff or give away things you no longer need. As for school supplies, in times after the pandemic you can also visit university fairs where you can not only get a chance to apply for a job but also a lot of free merchandise, like notebooks, pens, rulers and so on. Companies are usually happy to give these away for free as part of their marketing strategy. For printing services, you can charge your student ID card with minimum of 10 euros and use that to print in all printers on the university campus.
Other expenses and emergency fund
Apart from all the aforementioned expenses, you will also need funds for fun events or activities. You can often get student discounts for drinks, food as well as museum, exhibition or concert tickets. In some cases, you can also get discounts in larger groups if you have a loyalty card or app for a shop. Also consider joining many free interesting TU Graz or Welcome Center events. In all cases, try to keep a part of your funds back for emergencies.
Also consider joining many free interesting TU Graz or Welcome Center events.
Conclusion
In conclusion, do not forget that living and studying abroad involves high living expenses. In my opinion, a good monthly budget is around 750 to 800 euros, whereas a minimum budget is approximately 550 to 600 euros. Nevertheless, if you take into account all the mentioned expenses and plan accordingly, you will (even on a minimum budget) be able to live comfortably in Graz.
Disclaimer: The prices might change over time. They are valid as of January 2021.
If you want to read more Student Ambassador Stories about working as a student, finding your first accommodation, networking, leisure activities and more visit the "Student Ambassador Stories" website.
Blog start page