Graz, one of the hidden jewels of central Europe. Though it offers a unique history, being both modern and traditional at the same time, Graz irresistibly reminded us of Novi Sad, our hometown. We, that is Milica Bogdanović, Anja Đurđević, Stefan Vidović and David Nedeljković, four students from the University of Sad in Serbia, who spent a few weeks in the summer programme Chemistry at Graz University of Technology (TU Graz) in 2022. The city organization and architecture were surprisingly familiar, although Graz presented us a unique experience. Being an important student centre, the Styrian capital is enriched with youth spirit, and offers countless possibilities for making new contacts, either friendly or professional.
Choosing the right programme for our studies
What brought us to the city of Graz is the Summer Programme in chemistry, at TU Graz. The Erasmus+ internship offer enabled us to enhance our studies and experience what it's like to be included in a scientific project somewhere outside your common environment. The four of us worked in separate labs, in different fields of chemistry, such as:
organic synthesis of enzyme inhibitors
synthesis and characterization of MOF particles
and synthesis of nano-materials
Our supervisors were incredibly dedicated and provided us with one of the worthiest experiences of our studies. We had an opportunity to use some of the methods and instruments we weren't familiar with, as well as to practice and perfect the ones we were introduced to at our home university.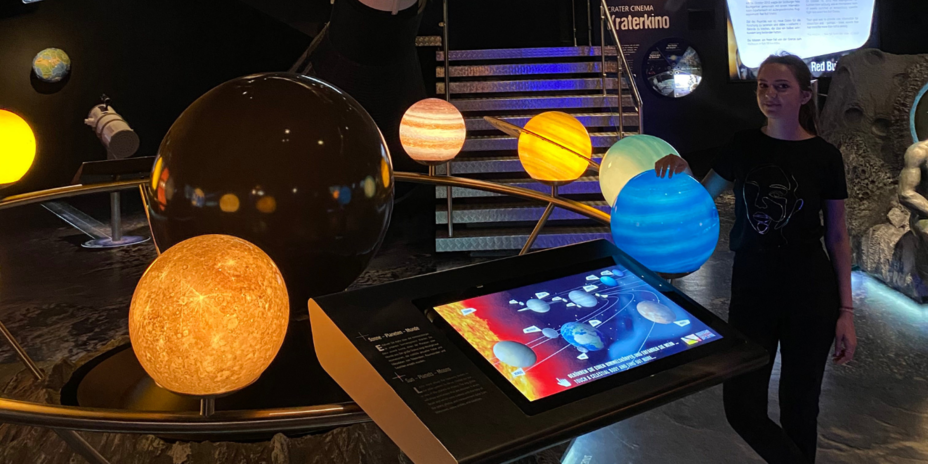 Visit to the
Haus der Natur
in Salzburg, and the fascinating special exhibition "Our Universe". (Image Source: David Nedeljković)
Are you interested in spending some time abroad, but you do not have time for a full semester somewhere? Then have a look at the possibilities offered with the summer and winter programmes at TU Graz and its partner universities!
Choosing the right accommodation
We were accommodated in one of the student dorms, in the peaceful city quarter. There we wasted no opportunity for making friends, whether it was a table tennis tournament, movie night or a board game night. The dorm is a place with constant activities you simply feel sorry to miss out on.
Still looking for accommodation for your stay in Graz? International Student Ambassador Veronika Novak gives you tips on what to look for when choosing your first accommodation. Read her blog post and find out more!
When in Austria – visiting some important sights is a must!
During our stay, we didn't miss the chance to travel and experience the rest of Austria. With the summer ticket from ÖBB (Austrian Federal Railways), we visited some of Austria's most valuable cities, such as Salzburg, Vienna and Hallstatt. In Salzburg, we visited the Haus der Natur and the Salzburg Cathedral, and in Hallstatt we ventured over the skywalk for a photo with the perfect panorama over Lake Hallstatt.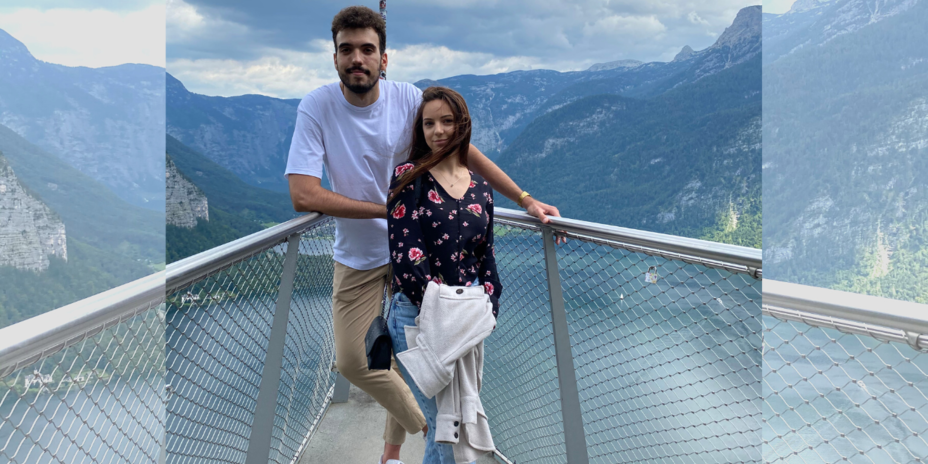 A visit to Hallstatt is also a must - with a view from the Skywalk Hallstatt. (Image Source: David Nedeljković)
The summer programme for sure has been an opportunity of a lifetime that we are very glad we took. By the time the programme had finished, we were more open-minded and prepared for the upcoming challenges of our professional careers.
Blog start page