China Seismo-Electromagnetic Satellite
(CSES)
:
In 2017, the CDSM will be launched as part of the
China Seismo-Electromagnetic Satellite
(CSES) mission. The satellite will orbit the earth in a distance of 500 km and investigate among others the correlation between natural electromagnetic phenomenon and seismic events.
JUpiter ICy moons Explorer (JUICE):
With the planned lunch in 2022, the European Space Agency (ESA) will investigate Jupiter and its three largest moons, Ganymede
, Callisto and Europa. The mission addresses two themes of the ESA's Cosmic Vision program:
What are the conditions for planet formation and emergence of life?
How does the Solar System work?
The CDSM will be part of this mission as a key element of the J-MAG instruments.
At the moment research and development is going on for further improvements of the CDSM concerning this ESA mission.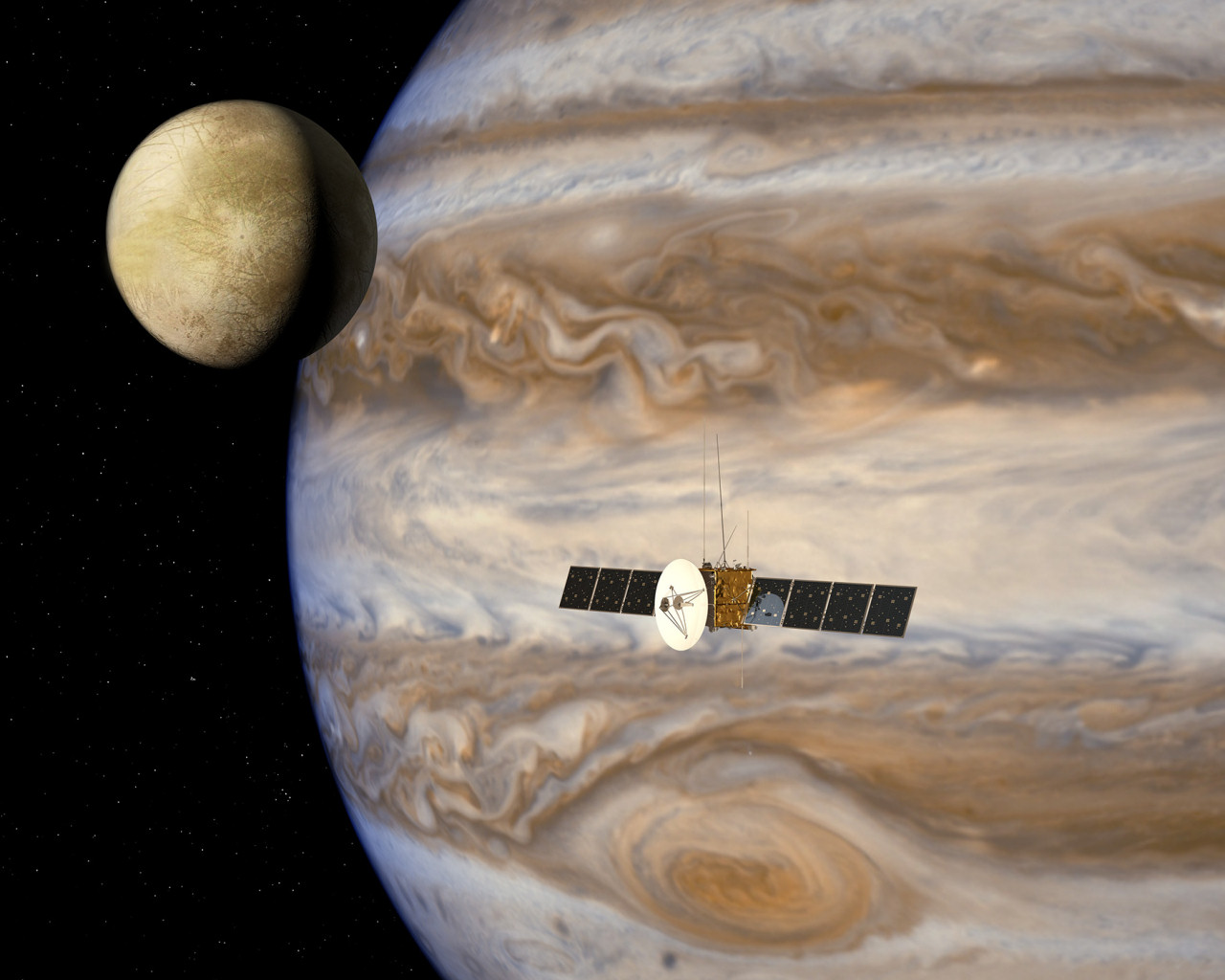 Artist's impression of JUICE
Copyright: ESA/AOES