On Wednesday the 12th of October, 2016 all research groups of Graz University of Technology and Graz University introduced their research to potential candidates for Bachelor theses.
The short introduction was followed by 15 minutes talks given by the heads of the corresponding institutes and research areas.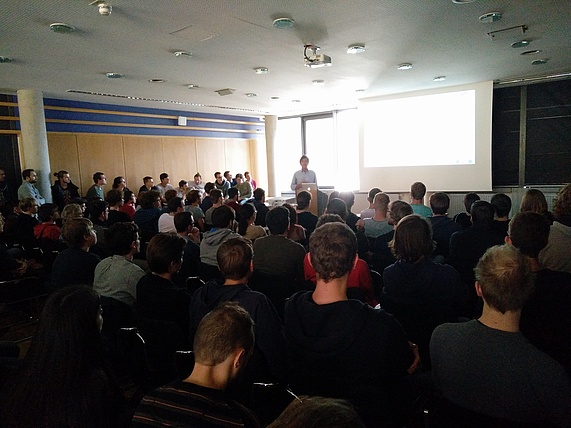 In the end the students could get in contact with the research staff at a poster presentation to discuss possible Bachelor theses in detail.