STS Conference Graz 2019
April 30, 2019

From May 6-7 the 18th Annual STS Conference will take place in Graz again. We are looking forward to meeting colleagues to talk about Critical Issues in Science, Technology and Society Studies. A varied programme and exciting dicussions will await you.
Keynotes: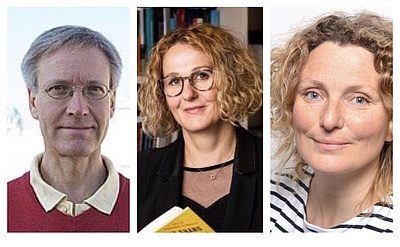 Helge Torgersen ©Walter Peissl Sabine, T. KÖSZEGI ©Luiza Puiu, Aglaee DEGROS ©Foto Hartlauer
Helge TORGERSEN, ITA/OEAW, Vienna
Back to the Future. Why we did, why we do and why we shall do TA
Sabine Theresia KÖSZEGI, TU Wien
Artificial Intelligence - A Transformative Force: Facing the Challenges ahead!
Aglaiee DEGROS, TU Graz
The Peripherical Challenge. Territorial Justice and New Forms of Mobility