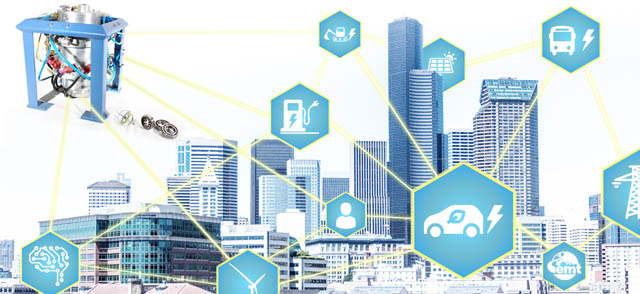 Project Goals
Within the FlyGrid project a high-performance flywheel energy storage system will be integrated in a fully automated EV fast charging station.
FlyGrid is a disruptive technology, which can be developed and manufactured entirely in Austria and aims at reaching the following top-level goals with high socio-economic impact:
1. Reduction of charging times of EVs and increase of EV market penetration.
2. Avoidance of costly electric network expansion, as well as improved grid stability and power quality.
3. Improved integration of volatile, renewable sources for EV propulsion.
mehr...