Reference projects
Our focus is physical understanding, scalability, and flexibility. Within fundamental and industrial research projects, we developed efficient virtual acoustic prototyping and designing tools for several application areas:

• Transportation (automotive, aviation, railways, underground)

• Technical applications (vehicle noise, noise vibration and harshness, heating-ventilation-air conditioning systems, turbocharger, fuel cell, fans, silencer, valves, wearables, smartphones, communication)

• Medical applications (prostheses, human phonation, hearing aid)

Understanding human phonation
Within a series of projects, we yield the current understanding of the human phonation process by detailed experimental studies and validated numerical models such as simVoice. The overall objective is to model the Fluid-Structure-Acoustic-Interaction with vocal fold contact within the next years. More information on a selected example project can be found here.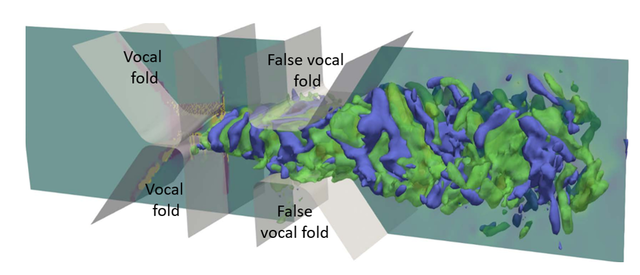 Sound predictions of rotating machinery
Achievement of the last years is the derivation of the scalar perturbation equation that has been applied to various applications like the sound field simulation of HVAC systems including low-pressure axial fans. By appropriate modeling of the acoustic excitation, we use adaptable workflows and efficient methods, which reduce the calculation effort considerably. Information on another example project dealing with compressor noise predictions can be found here.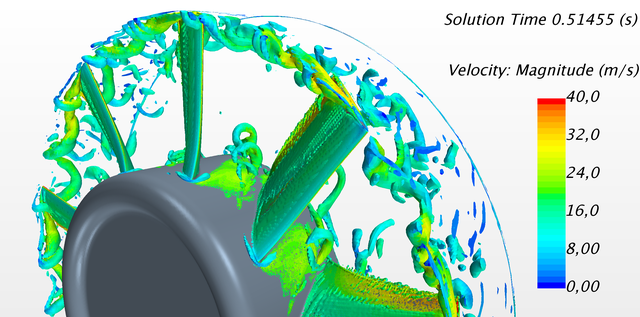 Flow-induced sound emissions in electric vehicles
The importance of acoustic comfort in electric vehicles is strongly increasing. Due to the fact that main noise sources such as the combustion engine is no longer present, the focus for the acoustic comfort concentrates on acoustic sources, which have been masked by the combustion engine, as well as new acoustic sources arising due to the high integration of necessary components. The goal of this research project is the development of a simulation environment, which can precisely compute the sound mechanism in flow-guided pipes and its radiation. More information on a selected example project can be found here.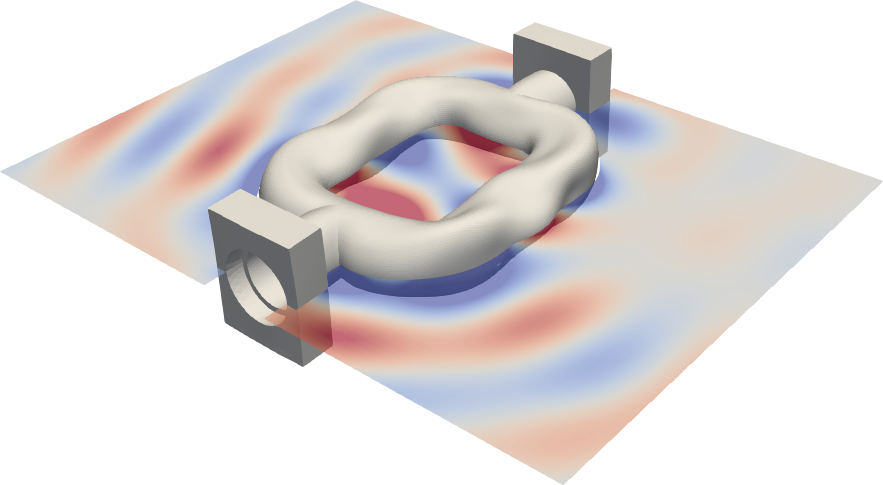 Identification of sound-generation hotspots in the development phase
Modern knee prostheses must meet a wide range of requirements to provide the user with the best possible support in everyday life. The application profile of users requires functionality, while little noise is emitted. Under certain circumstances, however, considerable noise can be generated, which is perceived as a stress factor by the wearer and is perceived as unpleasant by the surrounding people. The core idea is to develop a computer-aided simulation methodology that, once integrated into the R&D lifecycle, can be used proactively and at an early stage in product development to avoid noise sources (acoustic hotspots). More information on a selected example project can be found here.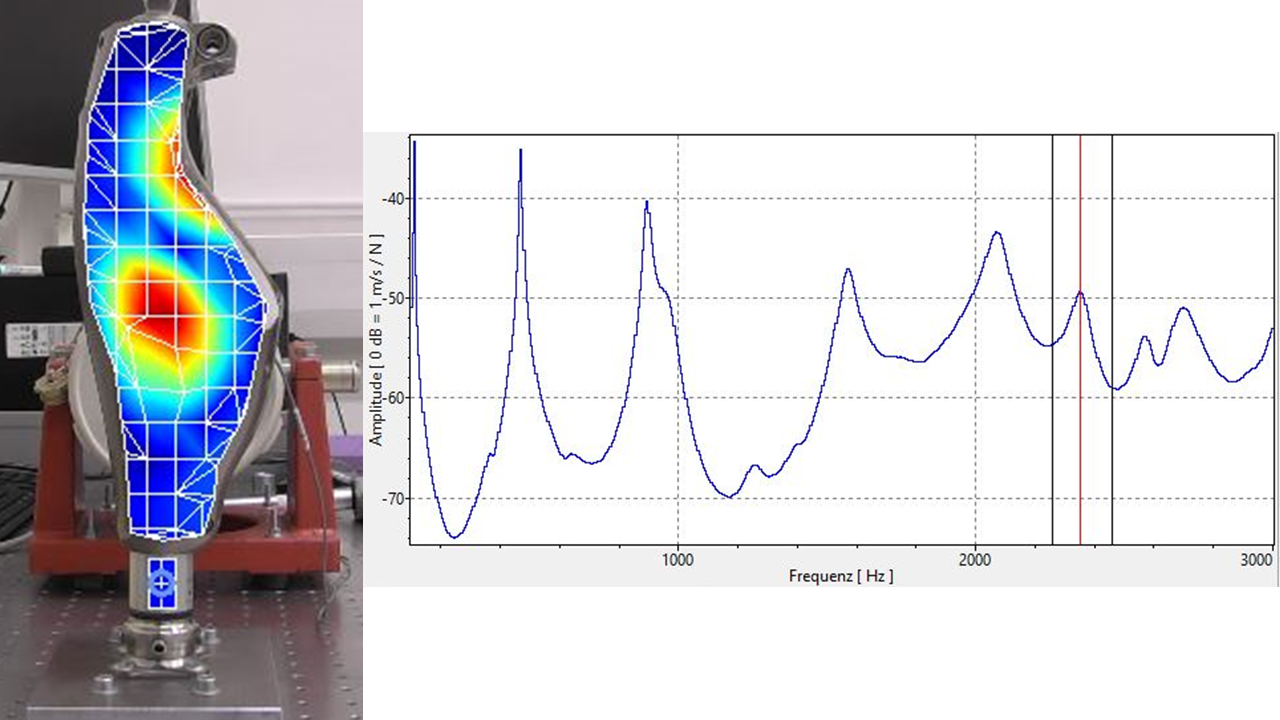 Flow field visualization around human head
In everyday communications smartphone, wearables, and hearing aids are omnipresent and often used outdoors under windy conditions. Until now, limited understanding has been gathered on the driving mechanisms on the wind-noise perceived by the communicating people. Recently, we simulated the wind-noise loading under different conditions and applications.