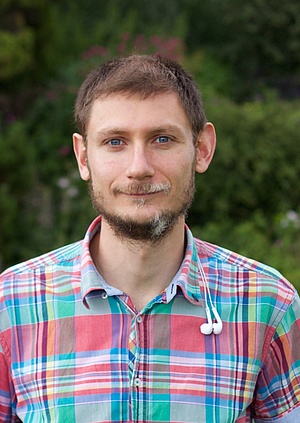 Qualification
MSc. in applied mathematics from National Technical University of Ukraine "KPI"
Ph.D. in mathematical engineering from Czech Technical University in Prague
Research Interests
Discrete and continuous optimization with applications in computer vision.
Markov random fields (energy minimization in computer vision).
Machine learning.
Software
Publications
A. Shekhovtsov: Higher Order Maximum Persistency and Comparison Theorems, (submitted to CVIU: SI on Inference & Learning of Graphical Models) 2014 [preprint].
T. Werner, A. Shekhovtsov: Unified Framework for Semiring-Based Arc Consistency and Relaxation Labeling. Computer Vision Winter Workshop , St. Lambrecht, Austria, February 2007.
B. Flach, D. Schlesinger, A. Shekhovtsov: A Higher Order MRF-Model for Stereo-Reconstruction, Pattern Recognition, LNCS vol. 3175, 2004, 440-446. [link]
Technical Reports
A. Shekhovtsov, V. Hlavac: A Distributed Mincut/Maxflow Algorithm Combining Path Augmentation and Push-Relabel, Research ReportK333--43/11, CTU--CMP--2011—03, Czech Technical University. [pdf], [bib]