Development of an innovative auxiliary power unit based on high-temperature PEM fuel cell.
The advantages of using a HT-PEMFC compared to a LT-PEMFC among others are a simplified water management, cooling, further use of waste heat and above all the possibility to use hydrogen in lower purity. During this project a new mobile test rig is developed, which allows HT-PEM (single cell) fuel cell measurements.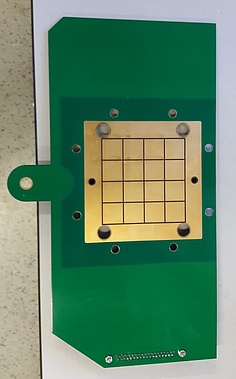 Lab Scale test stand segmented plate
Polybenzimidazole (PBI) membranes with phosphoric acid doping are used and operated with impure hydrogen on the anode side. The hydrogen impurity consists of 1% carbon monoxide and 10 ppm hydrogen sulphide. Long term tests and start stop cycles are performed along with polarization curves and electrochemical impedance measurements.
Long-term tests and start-stop cycles results clarifies whether and to which extant the membrane electrode assembly (MEA) has been damaged.