Laurence McHauser-Keynote I: Weapons for training
Laurence McHauser studied at Durham University, UK. He holds a Master's degree in Manufacturing Engineering with Management. He has worked in industry at Parker Hannifin Anakin and General Electric Aviation in production engineering roles before moving to McKinsey & Company. Here he has worked for the last decade helping organisations (focusing on industrial and defence organisations) transform performance through building the capability of their workforce. He has personally designed and developed a network of 14 capability centres around the world and leads the McKinsey capability building network for Western Europe.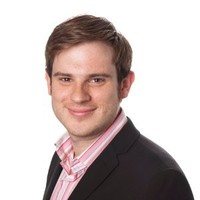 Prof. Thomas Gries – Keynote II: Sustainable and resilient Supply Chains by Industry 4.0
Thomas Gries studied at the RWTH Aachen University, Germany. He holds a diploma degree in mechanical engineering and economics and a doctorate in mechanical engineering. From 1995 to 2001, he worked at Lurgi Zimmer AG, Frankfurt am Main Germany, at the Department of Technologies for Fibres&Textiles in leading positions. From April 2001 onwards, he is Director of the Institut für Textiltechnik (ITA) of RWTH Aachen University. The honoris causa Professorship of Lomonossow University is the most distinguished scientific award of Russia given for his achievement of tailored reinforcements.