In the last 20 years we have seen many changes in medicine and pharmaceutics, culminating in the approval of hundreds of new drugs that effectively improve the treatment of acute and chronic diseases. We are starting to gain a more detailed understanding of diseases on the molecular and genetic level, while personalised medicine, where the pharmacotherapy is tailored to patient needs, is increasingly finding its way into routine medical practice. As the average life expectancy keeps increasing year after year, so too does the size of the advanced age patient group.

Because these patients often suffer from multiple chronic diseases, many of them also depend on several different medicines. But managing this is often a complex and difficult challenge for elderly patients. According to Sven Stegemann, in charge of the "Patient-Centred Drug Development and Production Technology" research group at the Institute of Process and Particle Engineering at TU Graz, the complexity of the therapy increases while at the same time elderly persons are affected by illness-related restrictions. As they do not have the sensorimotor skills young people take for granted, for example to open tablet packages, they frequently have to rely on external help. According to one study, 72 % out of 120 elderly test persons were unable to open the package they were given. In combination with swallowing difficulties, impaired vision, compromised hearing ability and cognition, it is often expecting too much from the elderly patients to cope with all these different medicines all by themselves.
Some patients today need to take more than 10 different drugs every day. As they are all of a similar size, shape and texture, it is easy to mix them up or take them incorrectly. It is also frequently underestimated that the priorities of rational pharmaceutical therapy with its strong focus on a prolongation of life are sometimes at odds with the personal preferences of the patients, who may rate their present well-being and the social aspects of their life more highly. Even the best drug is no good if it fails to satisfy patient expectations, or if it is not understood properly and therefore either taken incorrectly or not at all," explains Sven Stegemann. This can have serious consequences. According to the Food and Drug Administration (FDA) in the USA, medication-related errors are to blame for 7,000 fatalities per year in the USA alone.
Alternatives to "one size fits all"
This is precisely where the research of Sven Stegemann, holder of an endowed chair at the Technical University Graz since 2014, comes in. In co-operation with research groups at the Charité in Berlin, der RWTH Aachen University and the Medical University of Graz, his group at TU Graz conducts fundamental research and involves patients in the drug development process to put in question the "one size fits all" product design approach of the pharmaceutical industry.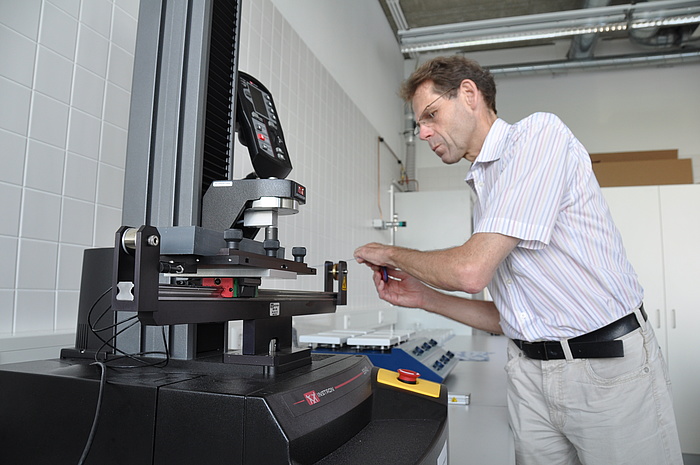 Sven Stegemann is in charge of the "Patient-Centered Drug Development and Production Technology" research group at TU Graz.
Aiming to find out how patients use drugs in order to develop medicines that will be taken without difficulty and intuitively correctly, the research group at TU Graz is now carrying out several studies with patients. "In one study we give our test persons medication dummies that differ in terms of shape, colour, feel and size. Then we record how the test persons accept them and if they are able to assign them correctly. This leads us to important conclusions for the development of medicines. For example, even people with dementia are better able to recognize a pill if it is coloured," reports Sven Stegemann. In addition, the test persons are presented with different types of administration to study whether they are suitable for application in practice, for instance by establishing whether swallowing the medicine causes difficulties. Sven Stegemann sums up his objectives as follows: "Ideally a drug does not need any instructions and is used just as intuitively correctly as today's smartphones." The results of this basic research will provide valuable input for future cooperation projects in the field of drug development.