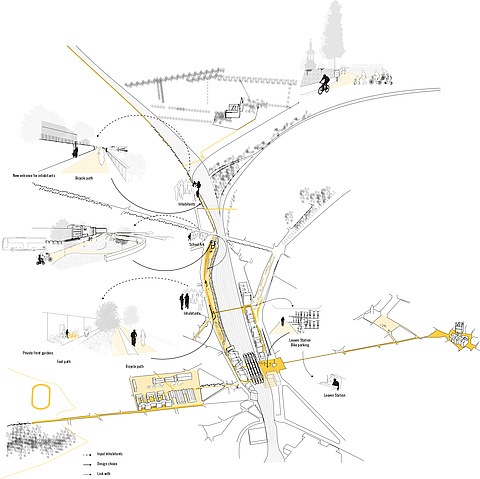 Building on the basics of urban design taught in the Bachelor's programme, the Master's programme deepens knowledge - particularly in current problem areas - and supports the acquisition of experience in urban design on the basis of comprehensive and complex tasks.
The compulsory lecture Urban Development gives a broad as well as an in-depth overview of current developments in urban planning and the applied implementation strategies in a national and international context.
In the studios, the interdisciplinarity characteristic of urban design is ensured by the obligatory coupling with project- or problem-related special subjects and project exercises. Thus, an optimal bundling of problem-solving strategies, planning methods and in-depth experience regarding project presentation and expert knowledge is achieved in an exemplary area of focus.
In addition to the courses in the compulsory subject area, interested students are offered personal in-depth knowledge in specific subject areas such as theory, research, history, digital city models, current international developments, local and regional spatial planning, infrastructure, transport, geodata, sociology and much more by means of a catalogue of choices from seminars and lectures.