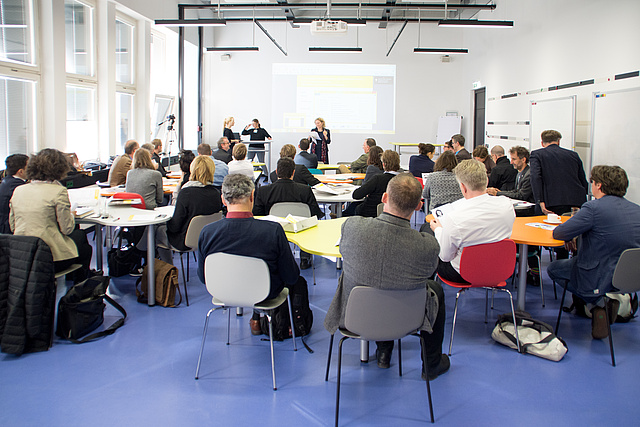 © Institut of Urbanism
"Smarte neighbourhood development in small and medium-sized cities"

In cooperation with the Department for Spatial planning at the TU Wien and the SIR (Salzburg Institute for Spatial Management and Housing), the Institute for Urban Development in TU Graz has developed a university course which not only offers in-depth information on relevant topics, various field activities of current urban and regional development but also presents examples from practice. There are also opportunities professional exchange with colleagues about their own project ideas.
Next course: will be announced
Main topics:
- Module Interior Development,
- Module Governance,
- Module Energy,
- Module Technical Infrastructure,
- Module Excursion,
- Module Public Space,
- Module Mobility,
- Module Degree,
Procedure
In one-day modules, the basics of chosen topic are taught in form of lectures and illustrated with practical examples. Afterwards, case studies brought along by the participants will be presented, processed and reflected in workshop sessions.

Learning results
Overview and basic knowledge
Special knowledge, new findings and examples from (international) practice in urban planning processes and urban development projects
Practical implementation of the acquired knowledge on the basis of a self-chosen case study
Participation in international knowledge network with focus on neighbourhood development and Smart City
Process development, the main topics are highlighted by experts from the fields of science, administration and planning practice. The aim is to identify innovation factors and compare logic of action and development processes.
Information and basic knowledge of calls on the topic of Smart City